Ο συμπατριώτης μας, Γιάννης Αριστοτέλους εκθέτει τα έργα του στο Τόκιο λαμβάνοντας μέρος στην έκθεση «Slightly Feverish: Heat Of Reaction, Strength For New Life».
Η έκθεση εγκαινιάστηκε στο Εθνικό Κέντρο Τεχνών του Τόκυο της Ιαπωνίας (The National Art Center Tokyo) στις 25 Φεβρουαρίου 2023. Η έκθεση, την οποία επιμελούνται τρεις Έφοροι μεγάλων μουσείων της Ιαπωνίας, παρουσιάζει ανεξάρτητες σειρές έργων έντεκα καλλιτεχνών οι οποίες αναπτύσσονται γύρω από τους άξονες/λέξεις κλειδιά: «αντίσωμα», «άσυλο» και «θαύμα».
Η Μάμι Καταόκα, καλλιτεχνική Διευθύντρια του Μουσείου Τέχνης Μόρι του Τόκιο (Mori Art Museum), έχει αναλάβει την εικαστική διεύθυνση της έκθεσης μαζί με τη βοήθεια των Κοτάμα Καναζάουα και Χαττόρι Χιρογιούκι οι οποίοι έχουν επιλέξει καλλιτέχνες από δυο μεγάλα Ιαπωνικά πανεπιστήμια (το Kyoto University of the Arts και το Tohoku University of Art and Design) για να συμμετέχουν.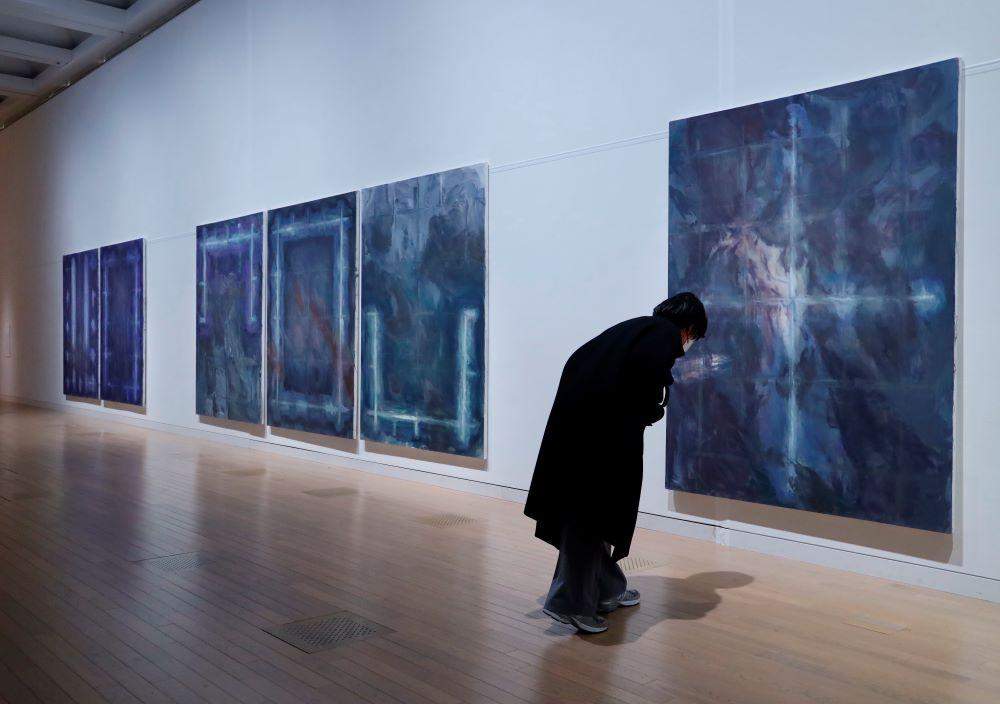 Η έκθεση διαπραγματεύεται μια πορεία εξέλιξης και ελευθερίας με αφετηρία την πρωτόγονη αντίδραση του ανθρώπινου οργανισμού σε φάρμακα και ξένες ουσίες. Τα αντισώματα αποτελούν τη βάση της συλλογικής μας ανοσίας αντικρούοντας παθογενή στοιχεία που προσπαθούν να εισχωρήσουν στα σώματά μας. Το άσυλο (ως χώρος που προστατεύει) αποτελεί καταφύγιο, εξισώνοντας όλους όσους βρίσκονται σε αυτό. Τέλος, η έννοια του θαύματος μέσα από την ίδια την πράξη της δημιουργίας προσπαθεί να οδηγήσει στη λύση μέσω των έργων των έντεκα καλλιτεχνών.
Η νέα σειρά έργων του Γιάννη Αριστοτέλους αποτελείται από οκτώ μεγάλου μεγέθους πίνακες. Οι πίνακες χαρακτηρίζονται από ένα είδος φωτεινού πλέγματος το οποίο λειτουργεί ως μηχανή ακτινογραφιών, σκανάροντας τον θεατή.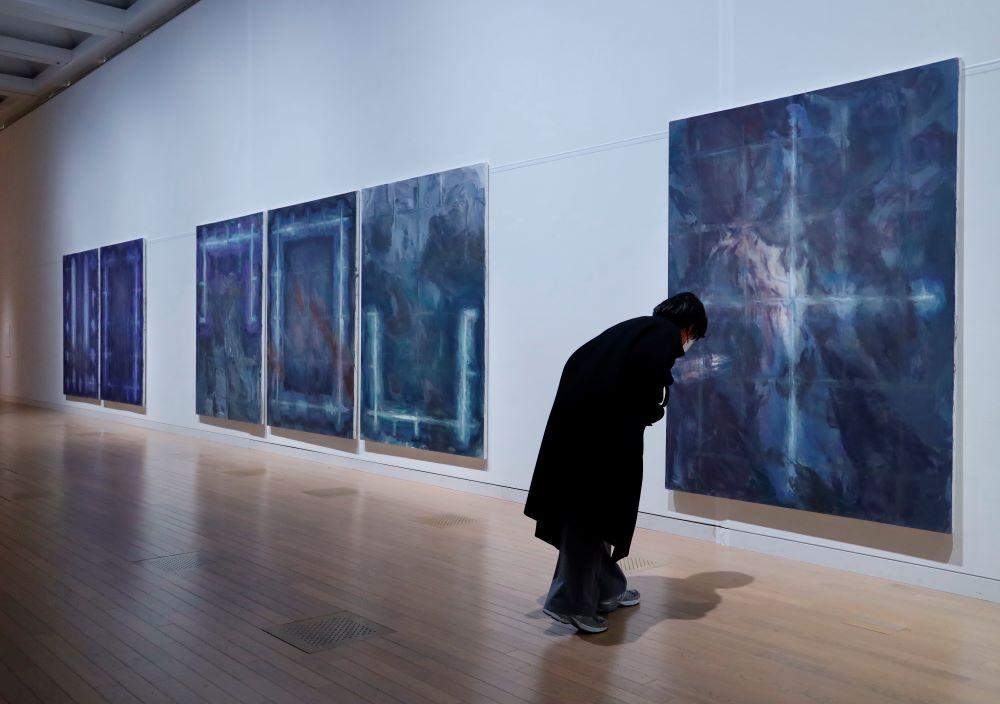 Η εγκατάσταση των έργων βρίσκεται σε ειδικά διαμορφωμένο χώρο ο οποίος επιτρέπει στον θεατή να διαλογιστεί μαζί με τα έργα. Η σειρά έργων ξεπερνά τα είκοσι μετρά πλάτος και δυόμισι μέτρα ύψος, βάζοντας τον θεατή μέσα σε αχανή τεχνητά κουτιά τα οποία δίνουν την αίσθηση ενός έγκλειστου χώρου μεταδίδοντας την ιδέα της απουσίας εν μέσω της αύρας τους.
Να επισημανθεί ότι η έκθεση θεωρείται από τις καλύτερες εκθέσεις αυτή την στιγμή στην Ιαπωνία σύμφωνα με άρθρο του ιαπωνικού περιοδικού Τέχνης Βijutsutecho με τίτλο «Οι 11 καλύτερες εκθέσεις για να επισκεφθείς το Σαββατοκύριακο». Η έκθεση βρίσκεται στην ίδια λίστα με την έκθεση του μεγάλου καλλιτέχνη Αλμπέρτο Τζακομέτι (Alberto Giacometti).
Πηγή:Artnews